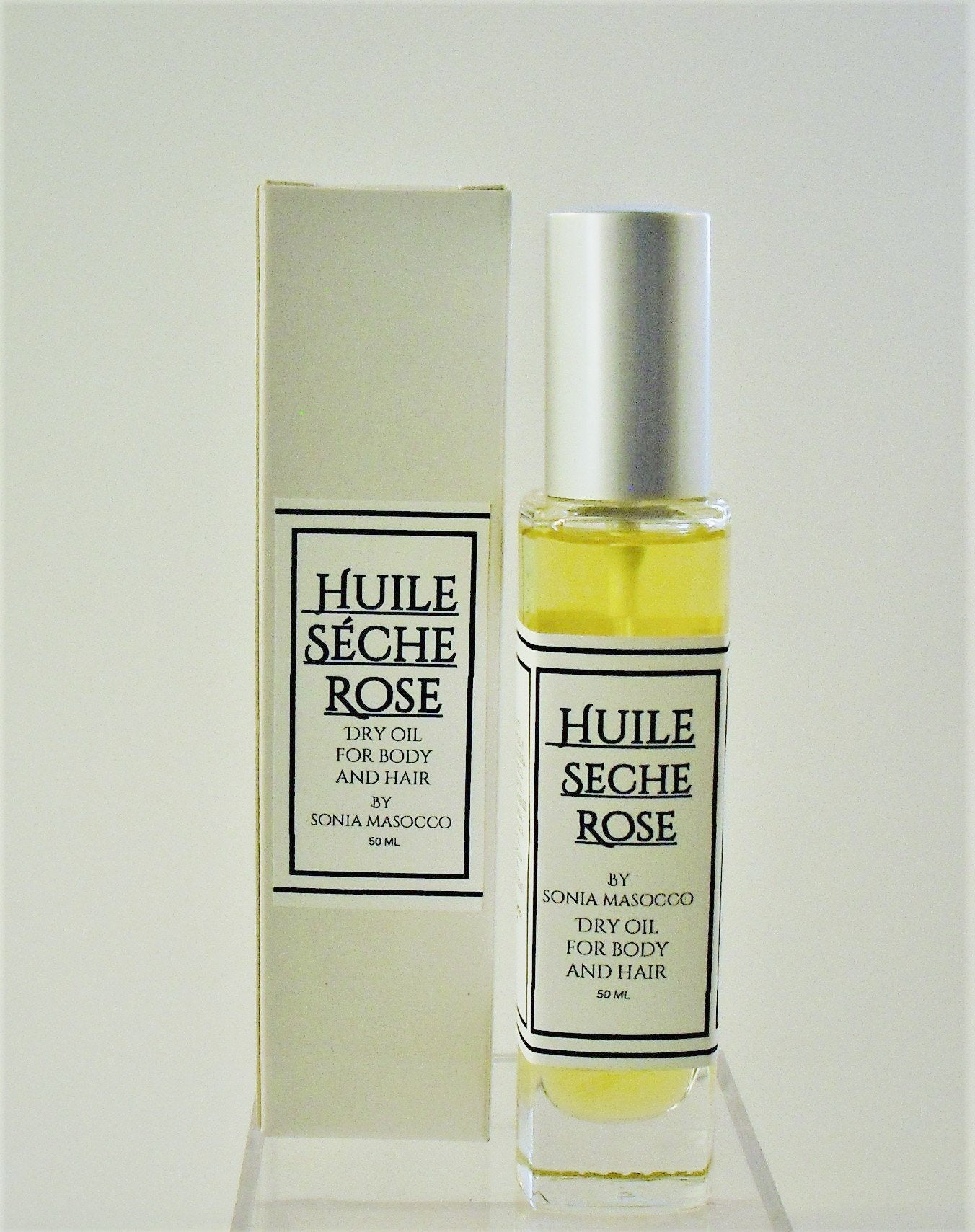 Phytotherapy by Sonia Masocco
HS - Huile Seche Rose 50 ml
Huile Séche is a blend of nourishing oils uniquely formulated to quickly penetrate and moisturize the skin without leaving an oily feeling or residue. Our custom mixture of essential oils enrich each bottle with an uplifting and energetic fragrance! Use daily on face and body to ward off wrinkles and soften skin, or on hair to add shine!
Huile Séche Rose is a blend of sweet almond oil, coconut oil and argan oil  topped with an essential oil blend of rose absolute that is indulgently sweet.  
This product no longer comes with a box.