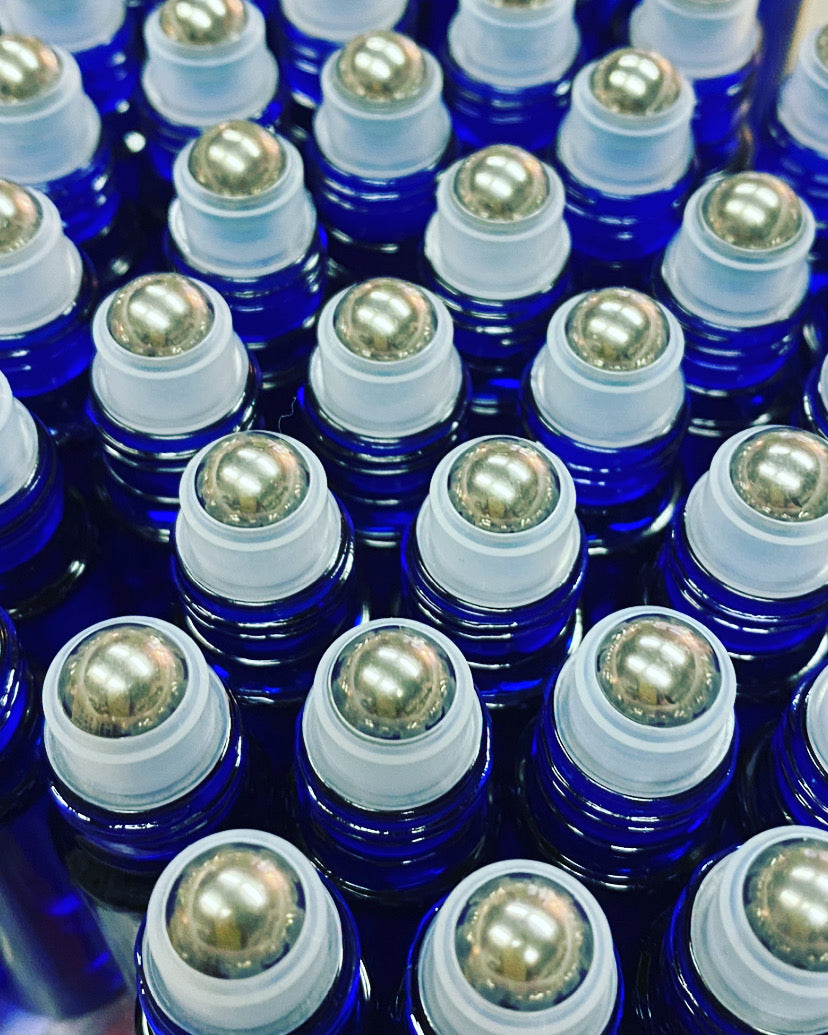 Phytotherapy by Sonia Masocco
HS - Lymph Node Blaster
This is our time tested essential oil blend that includes lemon and laurel that minimizes(*) the allergic response to pollen, dust and dander.
It comes in a 10 ml glass roller so it can be applied to the lymph nodes behind the ear, along the SCM and on the pulse before heading where allergens abound.
We suggest using the roller 1-3 times a day.
(*)These statements have not been approved by the FDA
Contact us at (505) 296-5737 should you weigh above 220 lbs or would like a bigger 1 oz roller.