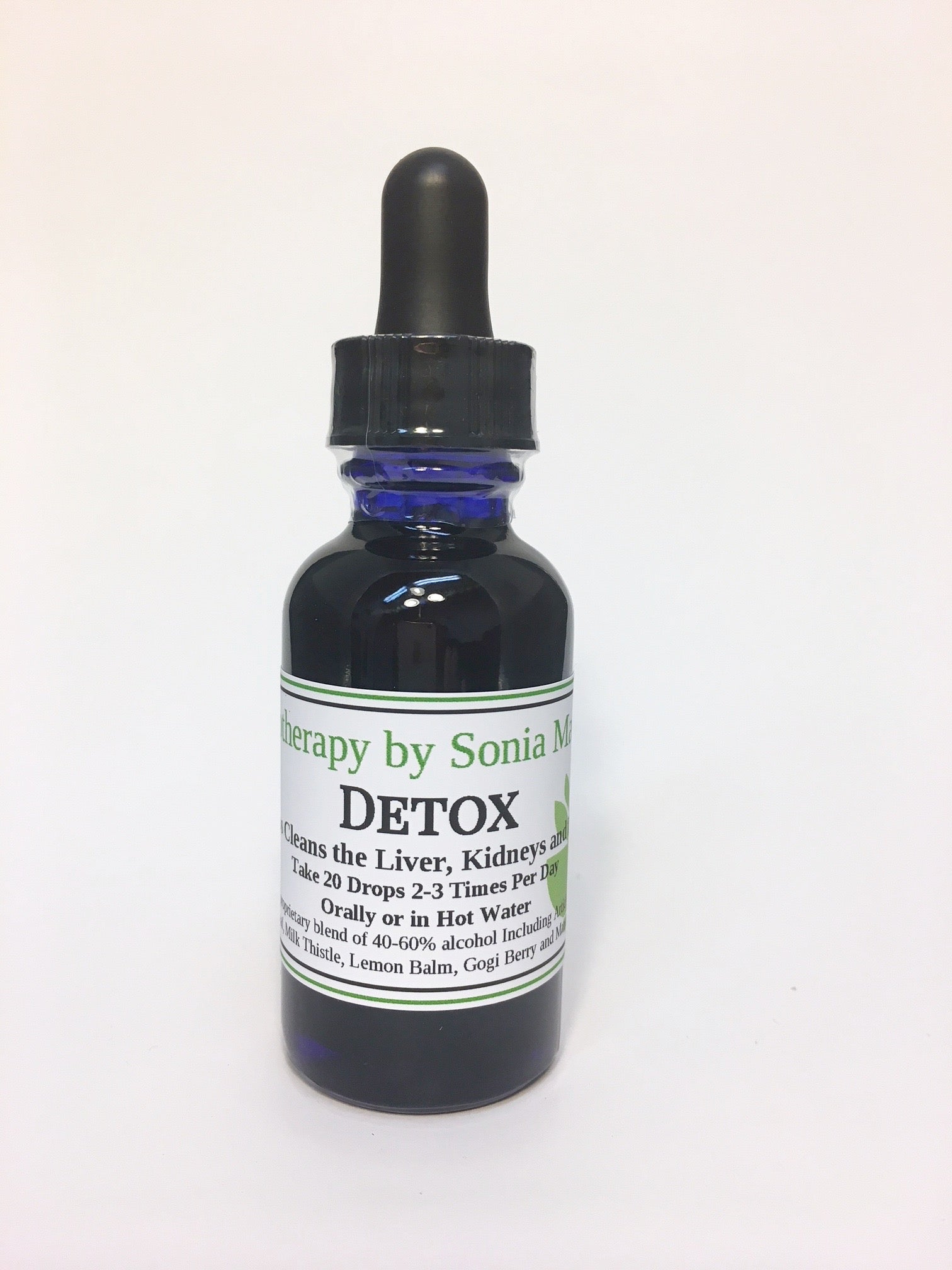 Phytotherapy by Sonia Masocco
E - Detox Tincture
Description
40-60% Alcohol Extracted Herbal Tincture of Milk Thistle, Lemon Balm, Gogi Berry and Manjista.
Intention
Promotes an all-over body detox by purifying the blood and stimulating the removal of toxic stagnation, to aid in healthy liver and kidney function. *
Recommended Dosage
Take 20 drops 2x/day orally or in hot water.
Considerations
Do not take if you are pregnant or planning on becoming pregnant. Consult your healthcare practitioner before taking a new supplement. This precaution is especially important if you are pregnant, nursing, trying to conceive or are currently taking medications or supplements.
*These statements have not been evaluated by the FDA. This product is not intended to diagnose, treat, cure, or prevent any disease.