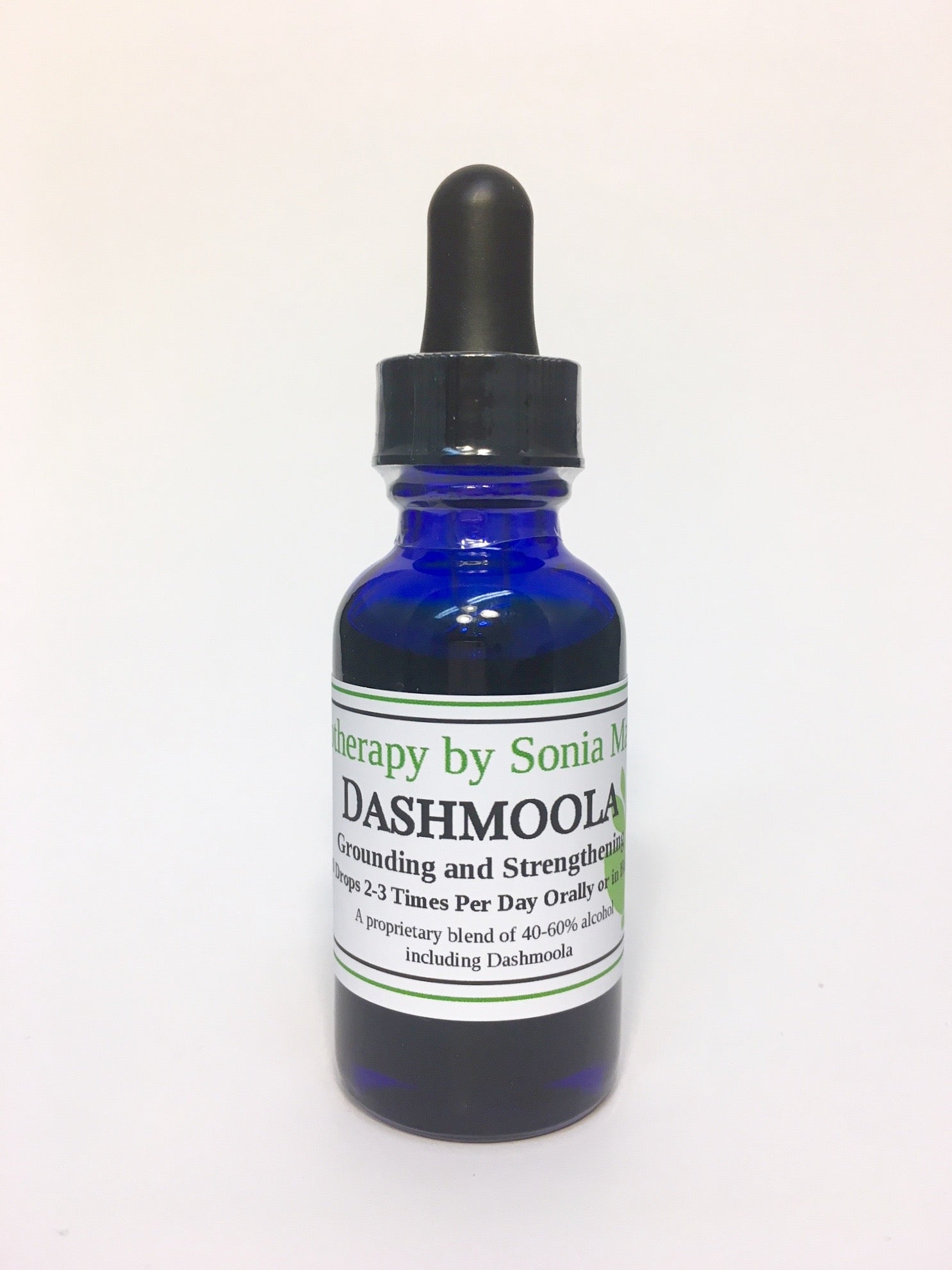 Phytotherapy by Sonia Masocco
E - Dashamoola Tincture
40-60% Alcohol Extracted Herbal Tincture of Dashamoola.
Traditional Uses:
Dashmoola is commonly used to help relieve manifestations brought on by stress such as anxiety and headaches. It can also be used to help relieve body tension and aches.*
Recommended Dosage
Take 20 drops 2x/day orally or in hot water.
Considerations:
It is not recommended that you take Dashamoola during pregnancy.  It is recommended that you consult your health care practitioner before taking Dashamoola if you are pregnant, nursing, trying to conceive or are currently taking medications or supplements.
*These statements have not been evaluated by the FDA. This producet is not intended to diagnose, treat, cure, or prevent any diseases.