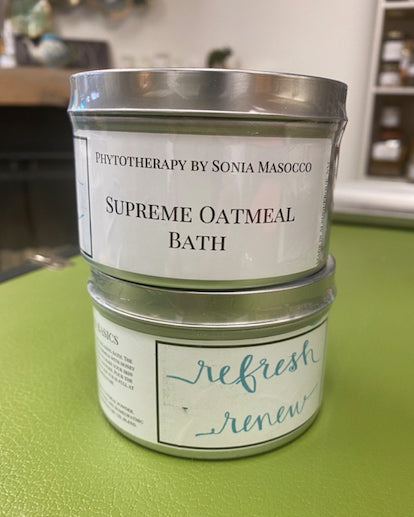 Phytotherapy by Sonia Masocco
Bath - Oatmeal Buttermilk & Honey Tin
This is for a luxurious and relaxing bath. The colloidal oatmeal and buttermilk with honey combination is guaranteed to make your skin feel renewed and you feel younger.
Pour the entire tin in your bath once the tub is full at your desired temperature.
The 8 oz tin contains colloidal oatmeal powder, buttermilk powder, honey powder and homeopathic lactose capsules with a proprietary oil blend.